As many of you can state the obvious, I'm a big RIHANNA fan.
She's one sexy thang in anything she wears; she can even make a TRASH BAG look good. Seriously. No jokes. So I was just strolling through the internet for RIHANNA photos and was bombarded by memories of Rihanna's coming out after the CHRIS BROWN thing that some people can't seem to stop talking about (I'm not talkin' 'bout it; I'm just sayin'...)
So check out some pics at Rihanna's baddest in the 2009-2010 season; time really flies!!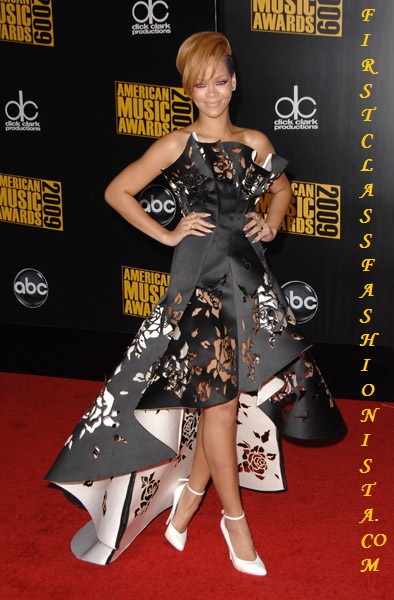 *SMH*--- in a good way...