Artist Fantasia Barrino is known for having several different hairstyles, and yet she recently rocked a new one.... which didn't go over too well with the blogging world.
Media Takeout said HOODRATCHEDNESS.
A fan said, 'That's tooooo ghetto!'
...And I say, 'It's an interesting look for a fashion show or performance, but not for EVERYDAY!' But maybe I should cut her some slack since she's being practicing for a movie role...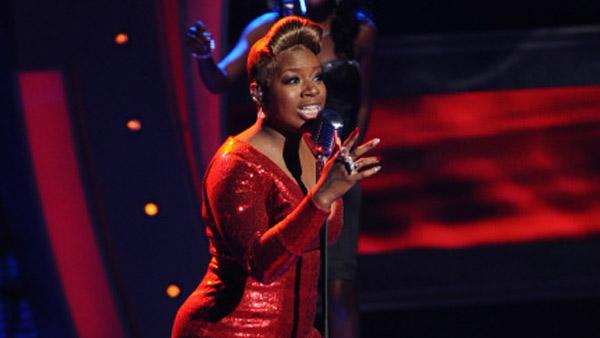 Fantasia performing on 'American Idol' on March 31, 2011; her weight gain is tied to a movie role.