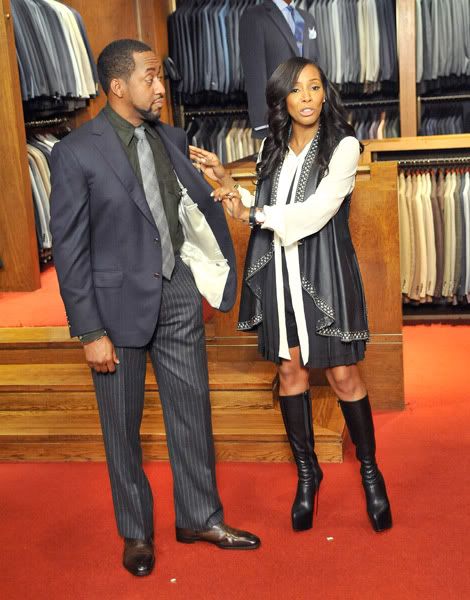 One of the richest child stars, Jaleel White, or better known as 'Steve Urkel', had gotten styled by stylist June Ambrose. You know what, I was just talking about Urkel the other day and how many child stars just sit back and reap the rewards of their hard work. I'm trying to find 'Family Matters' so I can record a couple shows on my DVR...
But anyway, check out a few pics of June Ambrose styling Jaleel White in this dark gray pinstriped suit (above), my favorite look, and the safari shirt look (below), my... NOT-SO-FAVORITE.
June was taping for an upcoming reality styling show. She was sure looking good in her tunic-inspired/rock-star outfit paired with calf-length Christian Louboutin platform boots.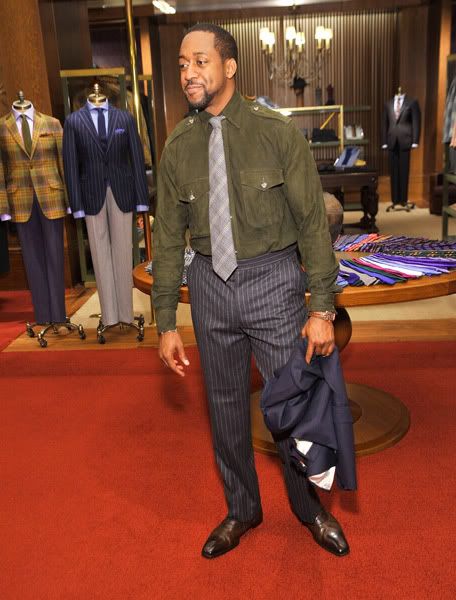 Not-So-Favorite... Put the Jacket on... (7.5/10)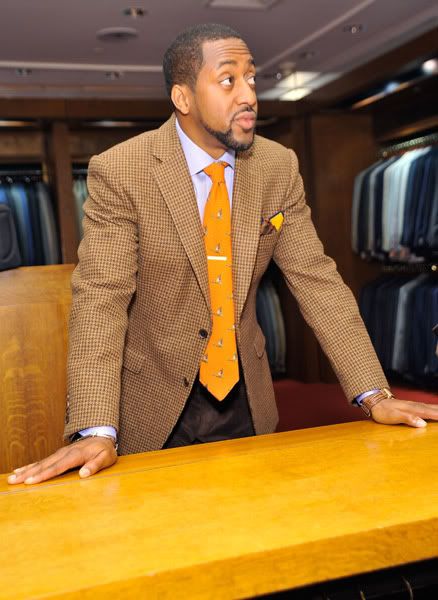 Another good look... (8.5/10)