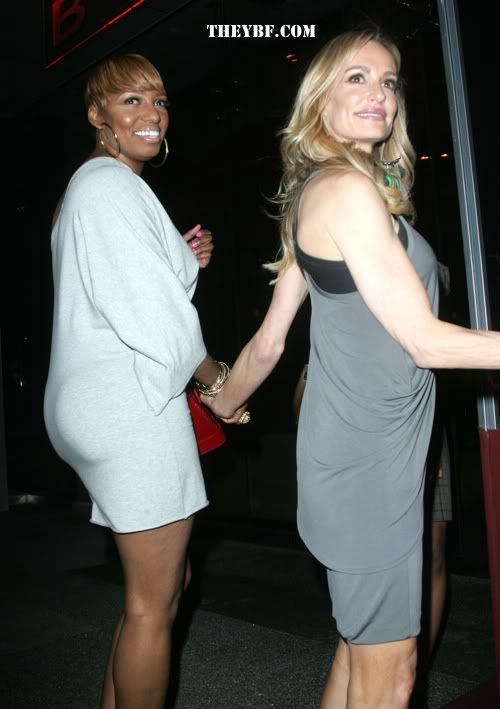 Housewives of Atlanta reality star NeNe Leakes and Housewives of Beverly Hills castmate Taylor Armstrong were spotted out enjoying paparazzi and fun. They looked great as well, especially NeNe with her form-fitting jersey dress and Christian Louboutins.
NeNe is apparently supposed to be starring on the HOUSEWIVES OF BEVERLY HILLS show!!!
WHAAAT???!!! Awkward black dot on a white sheet of paper... just sayin'.... You never know.... IT could work. See more pics of the pair holding hands and going into a steakhouse.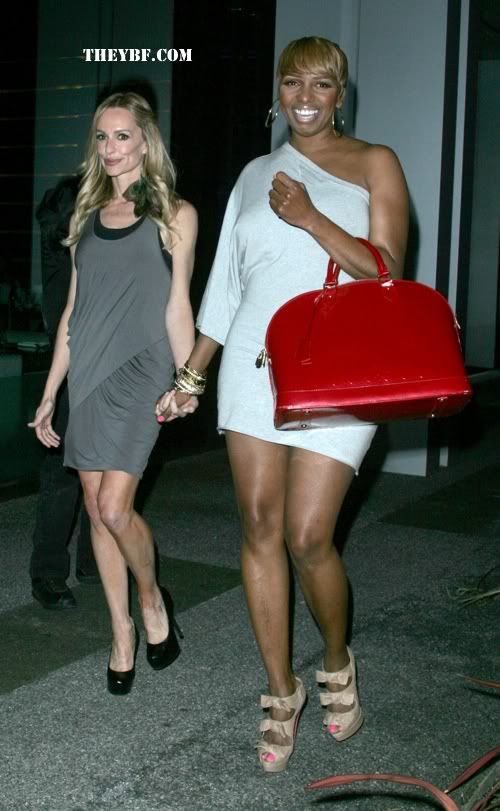 FYI: NeNe is not THAT big; I met her in Detroit one time, and she was my height when she was in heels.
I'm 6'0. Just sayin'....

NeNe and me, 'JAIDEN'