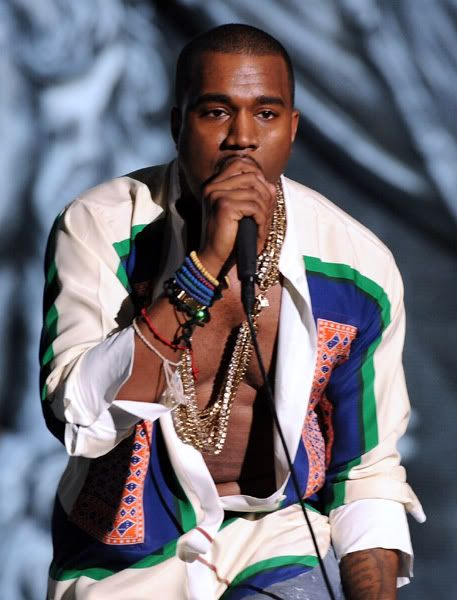 Kanye surely was showing "ALL OF THE LIGHTS" in his outfit. Check out Kanye's India-inspired tunic paired with immense gold jewelry and colorful wooden bracelets at the 2011 COACHELLA FESTIVAL. This look may be seen on a significant number of men this summer.
This look was pretty cool, as is MOST of Kanye's outfits. The look also SCREAMS 'Spring Time' and it's also very inviting and open than wearing the usual all-black or dark-colored attire. See more pics of the FASHION-FORWARD Kanye:
Another TUNIC wearer was singer Ryan Leslie:
...And LIL B wore an even more colorful one... HMM...
*sideways look*