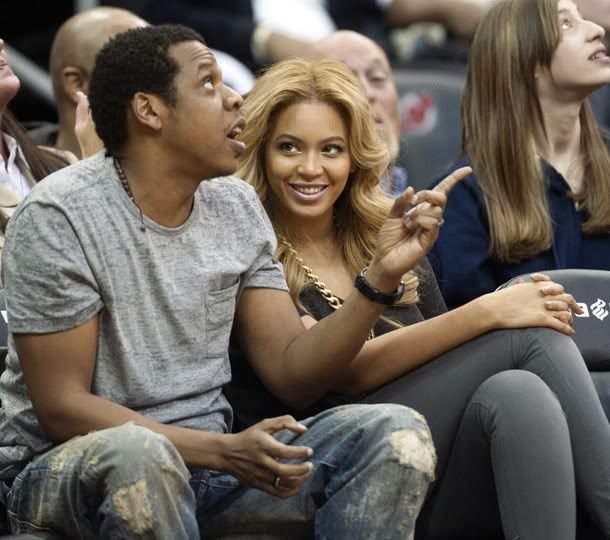 Except for the HOTT 6-inch Christian Louboutins Beyonce was wearing, the SUPERCOUPLE was dressing casual in shades of gray, chilling at the B-ball game. Jay also chatted with new Nets player Deron Williams (Jay has a minority stake in the team) and check out the background with the "RocaWear" chairs and other logos. I like that. I envision my logo being on seats like that one day.
Jay-Z had a simple T-shirt, distressed jeans (who knows, they probably cost a small fortune but the look is still decent), and some Jordans that have seen a coupla miles of walking (the shoes feel great that way). Beyonce had on a short-sleeved gray sweater, gray jeans... and them heels.
It's just great to see JAY and BEY lovin' it up on the court after them rumors...