Trussardi 1911
Hello guys, welcome to my post, my own take on the next hott look for Spring 2011. This look is made to fit men of all races, and the looks are the kind that you would want to wear out on the town, in the office, to church, to work, and just for the heck of it.
My sources come from well-acclaimed magazines and websites like GQ and Style.com, and other urban sites. The look for Spring 2011 is to incorporate looks from the '50s and '60s and blend it into the looks of now, which is strongly considered MILITARY.
I'll do my best to bring you the best look for all guys. It doesn't matter what shape and size you are, I, JAIDEN, will create a fair look for you. See pics below.
Trussardi 1911 - Leopard is shown as accessory to an outfit. Wear it minimally.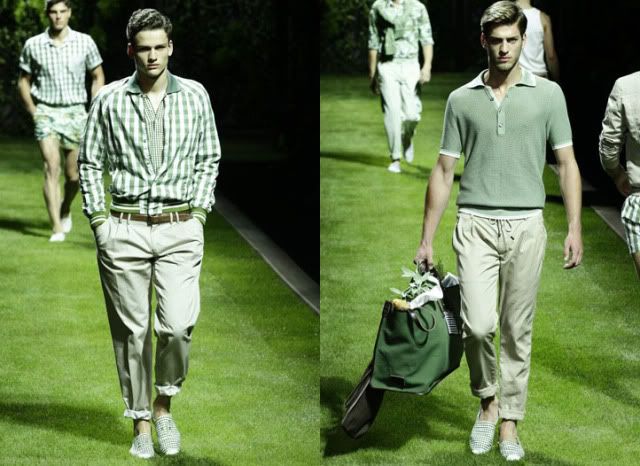 Dolce & Gabbana - Roll up the pant legs when you have canvas shoes and you're outdoors.




Get your GROWN MAN on with khakis, a '50s polo, and a spring cotton blazer
Here's a couple of looks for my street guys:
So guys, this is the template for Spring 2011; you can always "switch it up" and add your own lil' touch to it...