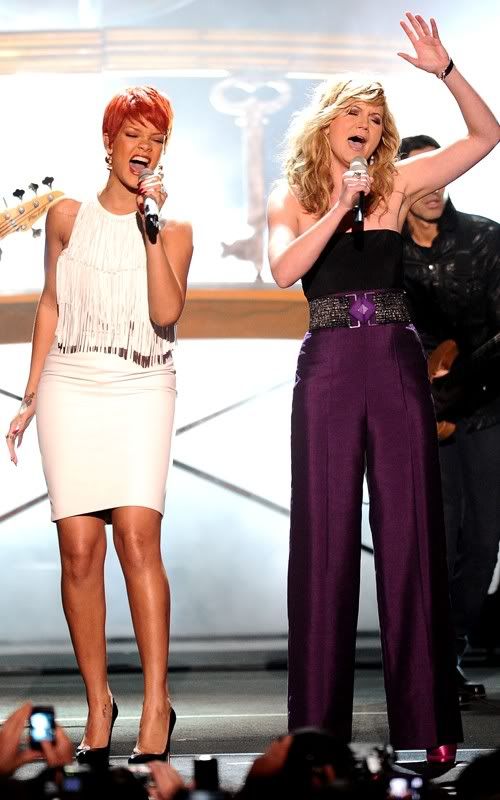 I'm not too fond of country music except for some great country notables like Carrie Underwood, but I thought I'd post on one of my fav superstars, RIHANNA, who performed her song "California King Bed" with Jennifer Nettles from the band Sugarland.
I would've never expected a pop star like Rihanna to be performing in an awards show like this that is a ways away from her usual risque field, but I guess it goes to show that she's capable of performing all genres from songs like "Unfaithful," "Hard," and "Rude Boy."
Check out Rihanna's fringed white dress with black stilettos (she's been wearing a lot of white lately) and Jennifer Nettle's on-point and sexy purple pant suit:
Both looked poised and sophisicated, especially Rihanna.