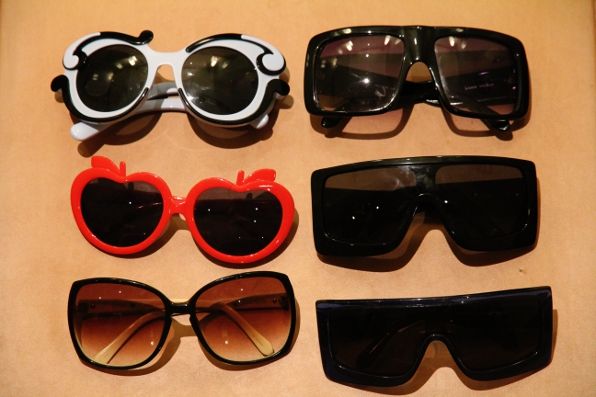 I found these hott glasses (the ones on the right are unisex) on the BRYAN BOY blog. The top left is by Prada, the red ones are by H&M, and the rest are by the formidable KAREN WALKER.
Ya like? Guys and gals, rock out creative sunglasses, doesn't matter what age you are. If you play it right, You will look right and HEADS WILL TURN! Be the BOSS in your looks!!!
My personal favorite for unique shades are Urban Outfitters.