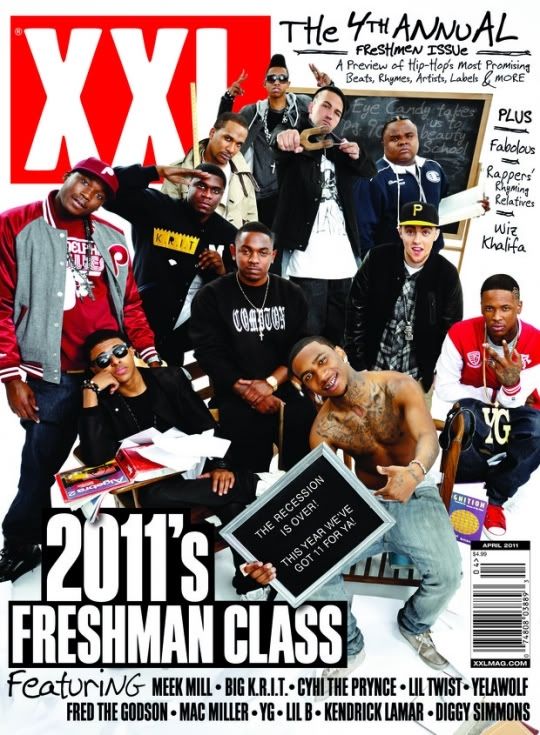 The Simmons family is definitely one powerful family. Which almost each member of the Run family doing something (Rev Run goes on tour and has his syndicated show, Justine's going back to singing, V + A have "Pastry" and other fashion projects, and IDK what JoJo does besides "Blackout"..), one of the youngest in the family is becoming known on his hip hop game.
DIGGY SIMMONS, the curly-headed boy on "Run's House' has grown up to claim his father's throne. He is featured on the cover of XXL Magazine (bottom left - dang, he looks a lot like my brother!) as one of the rising new hip-hop stars.
He looks cool, too in the all-black ensemble. Just my style, Diggy. Big ups to you!