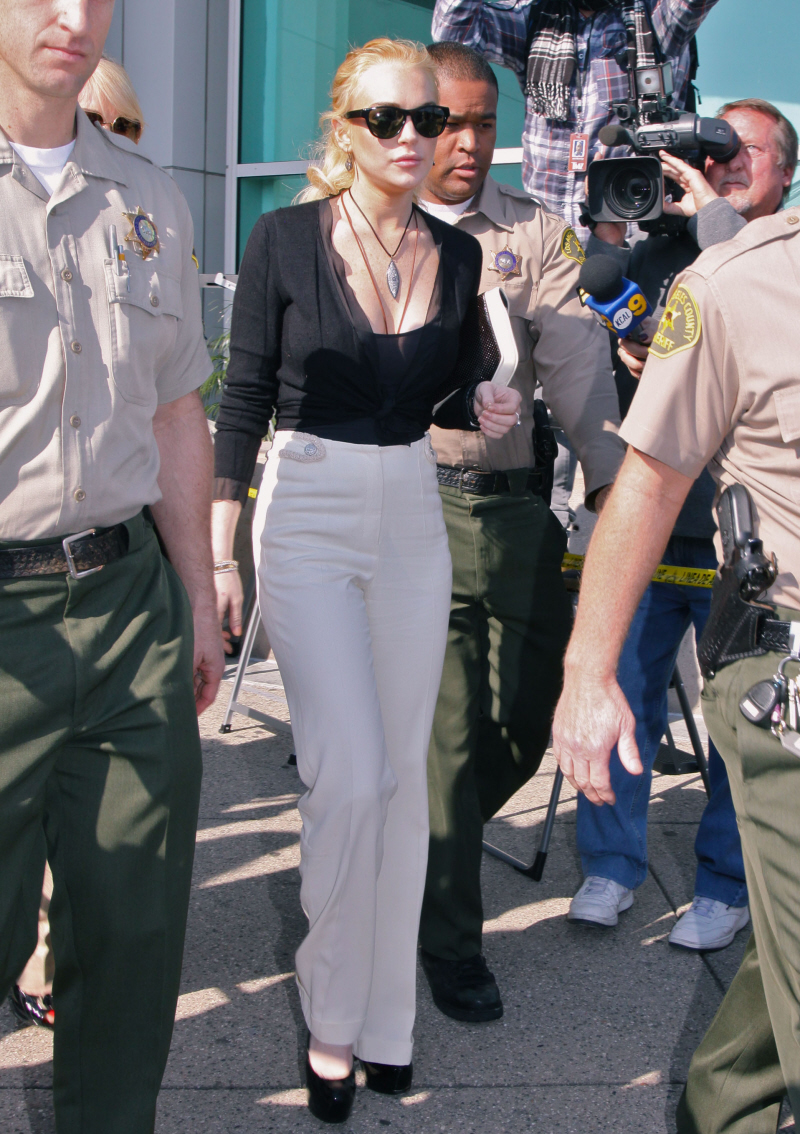 We all can be suckers for attention; in that case, Lindsay Lohan is a MAJOR SUCKA', in a kinda good way. What i mean by that is that i'm sure you've heard of Lindsay Lohan's problem, and while I chose not to judge on other people's problems, I'm free to discuss the items they wore on that day.
Lindsey has worn risque outfits to court (see more pics below) before. but contrary to what other people may think, I thought her Chanel ensemble yesterday was appropriate and WAY, WAY HOTT. After all, don't y'all remember seeing someone in court dressed HALF-NAKED???
Lohan's outfit totaled up to more than $8,000, with the bulk consisting in her top and pants, both by CHANEL couture. She also wore Yves Saint Laurent pumps and Tres Glam jewelry accentuating her plunging neckline.
Rock it out, white girl!!!! *LoL* :-)
The white dress from before was a lil' too much... but the one on the right is JUUUUUST RIGHT... for court.